Sexual Assault Task Force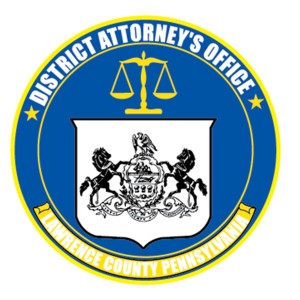 To serve and protect the interests of the People of Lawrence County it is necessary to constitute an organization of trained law enforcement officers with multi-jurisdictional authority dedicated to effectively and efficiently investigate and prosecute sexual assaults, sexual abuse and other sex crimes. In furtherance of this mission a Sexual Assault / Child Abuse Task Force (SATF) has been created by District Attorney Joshua Lamancusa with the stated goals of training local law enforcement officers in case preparation and investigation, witness and victim interviewing methodology and suspect questioning techniques. Additionally , law enforcement efforts will be coordinated on a countywide basis to effectively investigate and prosecute all sex crimes occurring within Lawrence county.
The Lawrence County District Attorney's Sexual Assault / Child Abuse Task Force (SATF) enhances the ability of local law enforcement agencies to investigate and successfully prosecute cases of adult and child sexual assault and serious physical child abuse in Lawrence County. The SATF is comprised of designated law enforcement officers from the largest five municipalities in Lawrence County, as well as Pennsylvania State Police, Adult Probation, and District Attorney Criminal Investigation Division Detectives. The Director of the Lawrence County District Attorney Criminal Investigation Division serves as administrator of all SATF operations.
The SATF acts as both a primary investigating law enforcement agency, as well as a supportive investigating agency for any department handling a child abuse or sexual assault case within Lawrence County. SATF officers and detectives are available to assist in any sex crime or child abuse investigation upon request to the District Attorney's Office.
SATF Officers and Detectives are provided specialized training in the area of sexual assault investigations, child abuse investigations and investigative methodology and protocol related to these types of case. SATF Officers and Detectives have directly handled and/or provided assistance in over 200 cases of sexual assault and child abuse since the inception of the task force.
The SATF also transmits reports of suspected child Abuse to law enforcement agencies for investigation and actively monitors the status of investigations concerning child abuse and sexual assault throughout the County to ensure that all cases are properly and timely investigated. The SATF also provides technical and manpower assistance to local law enforcement agencies upon request to assist in their investigations.
The SATF actively monitors Megan's Law registrant compliance and conducts routine and periodic checks of registered sex offenders to ensure compliance. SATF Officers and Detectives routinely filing charges against sex offenders who are in violation of their reporting requirements under Megan's Law.
Command and Personnel Structure
The SATF operates under the direction and control of District Attorney Joshua Lamancusa and Assistant District Attorney Jonathan Miller. Criminal Investigation Division Director Detective Vincent Martwinski serves as administrative officer in charge of all SATF operations.
Participating Departments/Officers:
Lawrence County District Attorney's Office Criminal Investigation Unit:
Captain Vincent Martwinski
Detective Thomas Burke
Detective Matthew Vanasco
     Contact #: (724) 656-1916
     Fax #: (724) 656-1986
Shenango Township Police Department:
Officer Caleb Duff
     Contact #: (724) 654-2243 Extension 157
     Fax #: (724) 658-7431
New Castle City Police Department:
Detective John George
Detective Fred Buswell
     Contact #: (724) 656-3570
     Fax #: (724) 656-3592
Neshannock Police Department:
Officer Matt Seamans
     Contact #: (724) 654-4211
     Fax #: (724) 657-1437
Union Police Department:
Lieutenant Ryan King
     Contact #: (724) 652-5203
     Fax #: (724) 652-5751
Pennsylvania State Police, New Castle Barracks:
Trooper Justin Werner
     Contact #: (724) 598-2211
     Fax #: (724)598-2217
Lawrence County Adult Probation Office:
Officer Rachelle Riley
     Contact #: (724) 656-2173
     Fax #: (724) 656-1989